Supergirl
science fiction fantasy comic book story
fan fiction
This web page is Supergirl fan fiction.
The CBS First Look Supergirl Trailer has been widely bashed on YouTube and the interwebs. CBS has chosen to make a superhero show for teenage girls and this has upset the comic book fanboys.
"The Supergirl Trailer came out, well, more of like a first look. It's over six minutes long. It gave us a lot to work off of. It gave us kind of the idea of what the show is going to be like. Understandably, a lot of people have responded negatively. Some people have responded positvely. If I'm being totally honest, I don't hate it. Um, because, I feel like, of anybody, Supergirl is a great vessel for a show that's aimed at younger girls. It's going to be in that sort of a style," Dodger of The Daily Byte [Twitter: @dexbonus].
"Yeah, it some points well, and it hit some points not so well. But overall, I don't know. I think the approach they're going for is kind of bizarre. Uh, especially, their music choice was really weird. It felt like a weird teen drama on the CW. But, I mean, I have to give it more of a shot than just a… Although I felt like I have given it a shot after six and a half minutes," Octopimp of The Daily Byte [Twitter: @TheRealOctoPimp].
"Six and a half minutes is a pretty good shot," Dodger of The Daily Byte [Twitter: @dexbonus].
"It's what, like a third of an episode almost of an actual show. Like I feel like I've watched, I feel like I have most of the whole show already," Octopimp of The Daily Byte [Twitter: @TheRealOctoPimp].
"I'm honestly totally ok with having a superhero show that's like a super-girly superhero show. You know, I, I feel like there's room in the market for that. I feel like there's room in the market for all sorts of super lady shows," Dodger of The Daily Byte [Twitter: @dexbonus].
summary
The original Supergirl was presented as being a genius by Kryptonian standards (that being enhanced under Earth's yellow sun (even though our star is actually closer to white light).
And Supergirl has been shown to be stronger, faster, and more agile than her cousin, Superman. She has even been shown to have more advanced versions of Superman's abilities. For example, she was depicted as being able to use her super speed to to vibrate through solid objects, in the style of the Flash, while Superman lacked that level of control over his super speed.
Supergirl is also depicted with additional abilities beyond those of Superman, such as telepathy and invulnerability to green kryptonite.
Given the number of Kryptonian supervillians and non-Kryptonian villians with deity-like powers, a clear need for super hero success is either heightened skill and/or intelligence (to outmatch those who get the standard Kryptonian power set) or very powerful supplemental powers (such as magic or telepathy).
This fan story assumes that after Wonder Woman has taught young Supergirl as much as an Amazonian princess can, that Supergirl continues her training in a magical realm in the Amazon River basin.
Supergirl learns Brazilian capoeira, a martial art form that looks like dancing and acrobatics, but was designed to allow unarmed escaped slaves to successfully fight and defeat the capitães-do-mato, the heavily armed and mounted colonial agents who were charged with finding and capturing escapees. Capoeira combines dance, acrobatics, and music, and is known for quick and complex moves, mainly power, speed, and leverage for a wide variety of kicks, spins, and highly mobile techniques.
In this story, Supergirl's goal is to gain mastery of her mental, physical, spiritual, telepathic, magical, and warrior abilities.
This presents her learning from the basic fantasy RPG classes, including ranger, mage, cleric, monk, and telepath.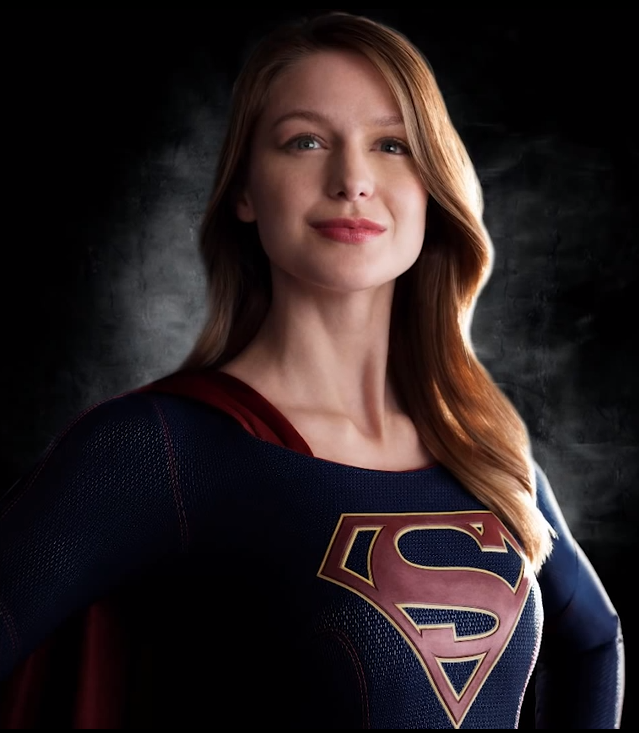 Supergirl TV Series Preview and Origin Story Explained by Emergency Awesome
This is part of the science fiction fantasy super hero comic story about the Black Cat.