Biblio Social Club
summary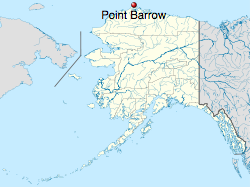 Biblio Social Club All of your favorite foods are available at this remote outpost, courtesy of your favorite fast food establishments. All of your favorite brands.
Because of the remoteness of the location, many of your favorite fast food establishments and retail chains have agreed to allow their branded products to be sold under one convenient roof.
Located in Point Barrow, Alaska, the northernmost location in the United States and the northernmost port in the United States, nine miles northeast of Barrow, Alaska, a town of 4,683 hardy souls and the 11th northernmost public community in the world.
Point Barrow has been inhabited by the ancestors of the Inupiat people for a thousand years prior to the arrival of the first Europeans.